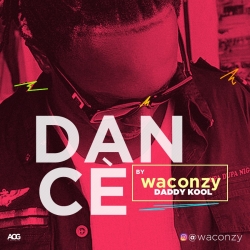 Waconzy
"Dance"
Obinna Kelvin Anyanwu (born August 10, 1983), known professionally as Waconzy, is a Nigerian singer, songwriter, record producer and philanthropist. He is recognized for his musical creations with genres such as Afrobeats, Reggae, Dancehall, Zouk and Soul. Born in Port Harcourt, Rivers State, Nigeria, Waconzy recorded his first song while he was still in high school in 1998.
In 2010 his single 'I Celebrate' was released and later collaborated with Duncan Mighty for the remix version. His debut album 'I Celebrate' was then released in 2010 which included popular singles such as 'I Celebrate', 'Too Much Money', 'Wedding Day' and 'Chuku Chuku'. Waconzy's second album 'Money Back Guarantee' came out in 2013 which comprised of songs such as 'Amosu', 'Club on Fire' and 'Sweet Like Tombo'. His most recent album, released in 2015 is his 'Greatest Hits' compilation which features songs like 'Na God', 'Balling like Waconzy (Ekpoh)' and 'Ogbono'. Throughout his musical career, Waconzy won several notable and prestigious awards, including Best Indigenous Artist of the Year (Blue print Awards), Video of the Year for 'I Celebrate' (Niger Delta Advancement Awards) and Artist of the Year (Odudu Awards).
Apart from his musical accomplishments, engaging in charitable work is also one of his main focuses. Being an agent of change, Waconzy established the 'Waconzy versus Malaria Zero Tolerance Campaign' which is primarily aimed at fighting the menace of malaria across Africa. In 2013, Waconzy was honoured with a humanitarian award from WMI Film Festival in Hollywood, California. His high aspirations to enhance the well-being of others and passionately channel this inspiration through his music brings Waconzy closer to connecting and unifying diverse populations on a global level.
Waconzy is a Nigerian born superstar and humanitarian with a mind-set for positive change.