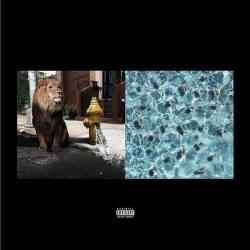 Meek Mill
"Dangerous"
Robert Rihmeek Williams (born May 6, 1987), known professionally as Meek Mill, is an American rapper and songwriter. Raised in Philadelphia, he embarked on his music career as a battle rapper, and later formed a short-lived rap group, The Bloodhoundz. In 2008, Atlanta-based rapper T.I. signed Meek Mill to his first record deal. In February 2011, after leaving Grand Hustle Records, Mill signed with Miami-based rapper Rick Ross's Maybach Music Group (MMG). Mill's debut album, Dreams and Nightmares, was released in 2012 under MMG and Warner Bros. Records. The album, preceded by the single "Young & Gettin' It", debuted at number two on the U.S. Billboard 200.
In October 2012, Mill announced the launch of his own label imprint, Dream Chasers Records, named after his mixtape series. Meek Mill often collaborates with fellow MMG label-mates; he is also known for his appearances on MMG's Self Made compilation series, with his first two singles, "Tupac Back" and "Ima Boss", being included on volume one. In November 2017, he was sentenced to 2 to 4 years in prison for violating parole and served five months at the State Correctional Institution – Chester in Chester, Pennsylvania, before being released while his trial continues.
Mill released the third installment of the Dreamchasers series, Dreamchasers 3. The mixtape featured guest appearances from Rick Ross, Akon, Future, Waka Flocka Flame, Wale, Trina and Jadakiss among others. The mixtape was scheduled to be released on May 6, 2013. However, he had announced that it would be pushed back, eventually to be released on September 29, 2013. In November 2013, Mill announced that he was half-way finished with his second studio album. On March 8, 2014, Mill announced that the album would be titled Dreams Worth More Than Money. Mill's album, Dreams Worth More Than Money, which was released on June 28, 2015, topped the Billboard 200 as of the issue dated July 18, 2015.
Meek Mill posted 6 videos on his Instagram previewing music for his mixtape, DC4. The mixtape was planned to have featured a remix of his enemy, Drake's song, "Back to Back", and a remix to Drake and Future's song, "I'm the Plug", but unfortunately, due to DC4 being released commercially, neither of these two remixes made the final cut. On January 16, 2016, Meek Mill dropped songs on his extended play, 4/4, with 4 tracks. On January 30, 2016, Meek Mill released another extended play title 4/4, Pt. 2. Meek Mill spent $50,000 to donate 60,000 water bottles to contribute to the Flint Water Crisis.
Meek Mill released DC4 on October 28, 2016.
On July 21, 2017, Meek Mill released his third studio album titled Wins & Losses.
Media