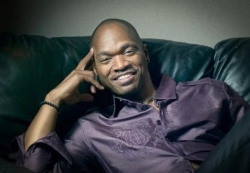 Jesse Campbell
"Can't Live Without Your Love"
(Los Angeles, CA) – Electrifying, internationally renowned vocalist Jesse Campbell, whose profile rose as a beloved contestant on NBC TV's "The Voice," is premiering a new summer single "Can't Live Without Your Love" exclusively on AXS Music.
The uptempo, feel good, summer banger was co-written by Campbell, known for performing heartfelt music with soul, along with Emile Ghantous, Keith Hetrick and Tyler Conti.
The single releases July 26 on Desta Music Group/HIZ Media and is available on all digital outlets. Purchase HERE.
Comments Campbell: "During my time onThe Voice, I lived a dream. I'm grateful the dream continues, allowing me to share my new single "Can't Live Without Your Love."
Campbell, who comes from a Christian background, is a single father who once slept in his car post divorce as he struggled to make it in the music industry.
During his blind audition on "The Voice," he prompted all four celebrity judges to turn their chairs in astonishment, as they witnessed the caliber of his artistry.
Each judge gave him the highest accolades and began vying for him to become a member of their respective teams. Campbell went with Team Christina. One of Campbell's television highlights was dedicating a very touching rendition of the song "Halo" to his daughter Soraya in front of the world.
"Can't Live Without Your Love" is now impacting Urban AC radio.