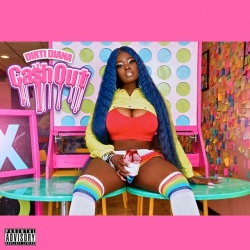 Dirti Diana
"Cash Out"
Dirti Diana is a new breed of artist. An MC in the truest sense of the word, she delivers that raw, 100% pure, uncut hip hop. Diana's a lyricist who knows how to envelop her complicated rhyme patterns in between catchy choruses and clever hooks. Her sound is best described as a combination of Tupac's incendiary, street smart lyrics with Lauryn Hill's buttery delivery and iconic, fashion style. In the current landscape of rap, copycats and nonsense rhymes, Dirti Diana's music is a sonic palate cleanser. Her new single, "D.Rose" featuring Drag-On places her at the forefront of the music scene.
An all-around entertainer, Dirti Diana's musical journey started when she was a youngster coming up in the birthplace of rap music, The Bronx, N.Y. A hip hop dancer with the soul of a poet, Diana first started writing poetry to help her overcome some of the challenges of a difficult childhood. Growing up in a tough environment, she learned how to take care of herself but she always felt destined for something bigger.
Diana has been co-signed by DJ Scream and Many Known DJ's On Hot97. That led to early success with radio play, sold out shows and a move down south to ATL. However, she soon discovered that wasn't the right fit for her and now she's proudly returned home to officially launch this phase of her exciting, career!
Media